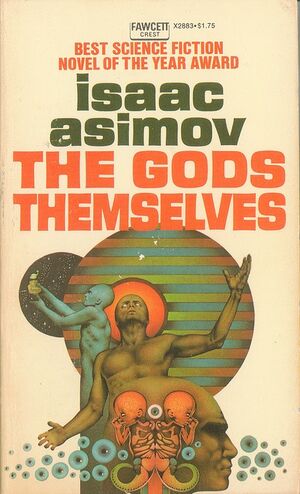 The Gods Themselves is a science-fiction novel by Isaac Asimov.
Published by Doubleday in 1972, it won the Nebula Award for Best Novel in 1972, and the Hugo Award for Best Novel in 1973.
This article, The Gods Themselves, contains spoilers. Be forewarned, plot and/or ending details follow.

Asimov says you decide.
It is known for its alien sex scenes.
See Also
Ad blocker interference detected!
Wikia is a free-to-use site that makes money from advertising. We have a modified experience for viewers using ad blockers

Wikia is not accessible if you've made further modifications. Remove the custom ad blocker rule(s) and the page will load as expected.