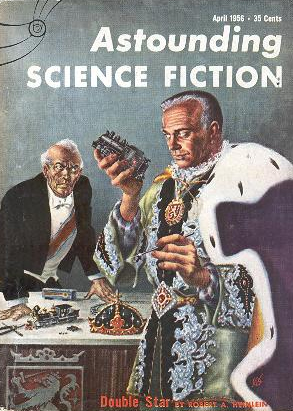 The Dead Past is a 1956 science-fiction short story by Isaac Asimov.
Part of the Multivac series, it first appeared in the April 1956 issue of Astounding Science Fiction. It was later collected in 1957's Earth Is Room Enough and again in 1973's The Best of Isaac Asimov.
Plot Summary
A science team, attempting to bypass governmental bureaucracy, makes some unexpected discoveries.
See Also
Ad blocker interference detected!
Wikia is a free-to-use site that makes money from advertising. We have a modified experience for viewers using ad blockers

Wikia is not accessible if you've made further modifications. Remove the custom ad blocker rule(s) and the page will load as expected.