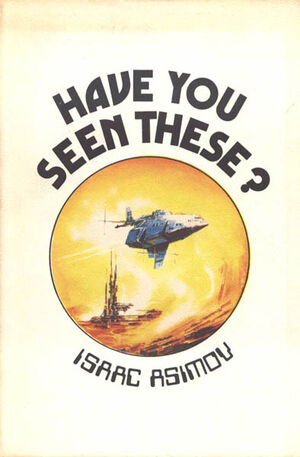 Have You Seen These? is a science-fiction short story collection by Isaac Asimov.
It was published in 1974 by the New England Science Fiction Association, Inc. on the occasion of his being Guest of Honor at Boskone 11.
Contents
See Also
Ad blocker interference detected!
Wikia is a free-to-use site that makes money from advertising. We have a modified experience for viewers using ad blockers

Wikia is not accessible if you've made further modifications. Remove the custom ad blocker rule(s) and the page will load as expected.